FUCK HOLES 2
Get the TIM Pass
Three hot sites specialized for fuck, suck, and solo videos
New exclusive scenes released throughout every week
New

Video Vault

scenes added daily featuring full fuck films from our TIM DVD LIBRARY
Exclusive movie releases and discounts - see it first, and own it for less
Photo Galleries with thousands of hot action shots
Mobile access lets you watch anytime, anywhere
---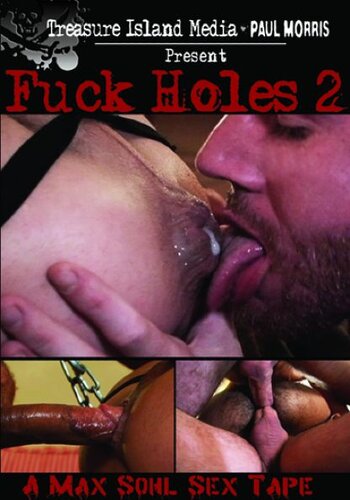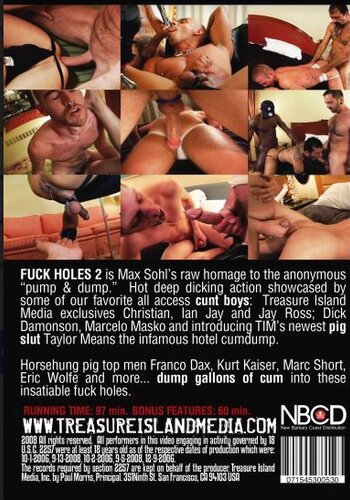 FUCK HOLES 2 continues Max Sohl's obsession with anonymous pump & dump action. Max loves men who crave cum in their guts so much they lube up, leave their doors open and wait ass-up for any and all men who need to dump a load.
Some of the scenes in FUCK HOLES 2 result from real ads on real hook-up sites. Other scenes are balls-to-the-wall T.I.M. gangbang fuck fests. All of them have one thing in common: a hole desperate to be spermed.
Featuring some of my favorite public-access cunt boys: Treasure Island Media exclusives CHRISTIAN, IAN JAY, and JAY ROSS. Also displaying their wanton manslut talents are DICK DAMONSON, MARCELO MASKO and introducing T.I.M.'s newest pig-slut TAYLOR MEANS who spends an entire day as an anonymous hotel cumdump. KURT KAISER, FRANCO DAX, ERIC WOLFE, LIGEE, and MARC SHORT are among the load-donors----and many more fuckers.
MAX SOHL has taken on the noble task of documenting and celebrating the pure lust-driven world of anonymous hard and dirty pump 'n' dump fucking. This has nothing to do with nice, considerate dudes, but is about rude, raw and raunchy cum-spurtin' soul-fucking.
One way or another, this is what we're all about. Some men are born to give, some men are born to take. You'll see 'em all right here in FUCK HOLES 2.
Burn that candle, brother. That's what you were born for.
-- Paul Morris