Roman Maverick Gangbang
Get the TIM Pass
Three hot sites specialized for fuck, suck, and solo videos
New exclusive scenes released throughout every week
New

Video Vault

scenes added daily featuring full fuck films from our TIM DVD LIBRARY
Exclusive movie releases and discounts - see it first, and own it for less
Photo Galleries with thousands of hot action shots
Mobile access lets you watch anytime, anywhere
---
ROMAN MAVERICK posted on social media that he wanted to be tied up and gang fucked. Some other companies hawked back that they couldn't do it (I won't mention any names). Not Treasure Island Media – I said "Fuck yeah, get your hole over here".
A fuck bench, some chains & leather cuffs later and we were in business. Roman was face down, his asshole up and ready for slaughter.
BILLY BLANCO and his prime Puerto Rican cock takes over as pack leader rimming Roman's hole and then opening it up for the other guys to use. He verbally assaults the bottom and eggs the other guys on to fuck and breed.
Not to outdone, ESTEBAN (who cums 3 times!), FX RIOS with his huge uncut monster dick and newcummer RORY STONE make working Roman's ass over a team effort. Each trade off on coring out Roman, letting him know that he's just a hole to get them off.
Fashionably late to arrive but just in time to cum, CASANOVA drops by to drop his load deep into Roman's second hole. By the time the top guys are done – Roman is well used and the smell of cum and poppers in the room is like the finest filthiest bathhouse in the world.
Featured in Roman Maverick Gangbang
Part of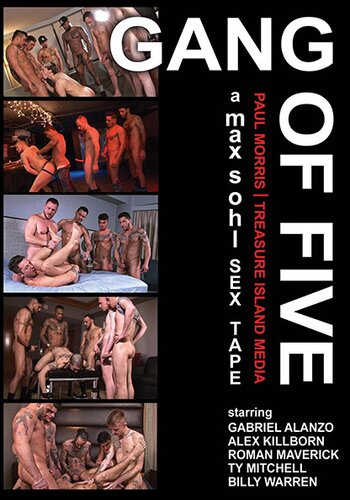 Photos from Roman Maverick Gangbang